Dry cleaners directory - comparison with Laundryheap
8009 N New Braunfels Ave, San Antonio, TX 78209, United States
Book with Laundryheap instead
8009 N New Braunfels Ave, San Antonio, TX 78209, United States
+1 210-826-0293
Show number
7122 San Pedro Ave # 104, San Antonio, TX 78216, United States
Book with Laundryheap instead
7122 San Pedro Ave # 104, San Antonio, TX 78216, United States
+1 210-366-2071
Show number
22100 Bulverde Rd # 110, San Antonio, TX 78259, United States
Book with Laundryheap instead
22100 Bulverde Rd # 110, San Antonio, TX 78259, United States
+1 210-497-3770
Show number
6531 FM78, San Antonio, TX 78244, United States
Book with Laundryheap instead
6531 FM78, San Antonio, TX 78244, United States
+1 210-661-4883
Show number
9302 Perrin Beitel Rd, San Antonio, TX 78217, United States
Book with Laundryheap instead
9302 Perrin Beitel Rd, San Antonio, TX 78217, United States
+1 210-657-3012
Show number
1952 SW Military Dr, San Antonio, TX 78221, United States
Book with Laundryheap instead
1952 SW Military Dr, San Antonio, TX 78221, United States
+1 210-923-6009
Show number
9827 Potranco Rd # 102, San Antonio, TX 78251, United States
Book with Laundryheap instead
9827 Potranco Rd # 102, San Antonio, TX 78251, United States
+1 210-680-2705
Show number
Tired of searching for a new dry cleaner?
Try Laundryheap for a reliable dry cleaning service
Schedule your pickup
We work with your best local dry cleaners to provide the service directly to your door.
Very solid service, clothes were returned well laundered and on time. Will definitely be using again - very convenient.
flexible
1. Schedule your collection.
Plan your day with ease. Choose a collection and delivery time at your convenience.
Book online or with our mobile app
Weekend and evening slots available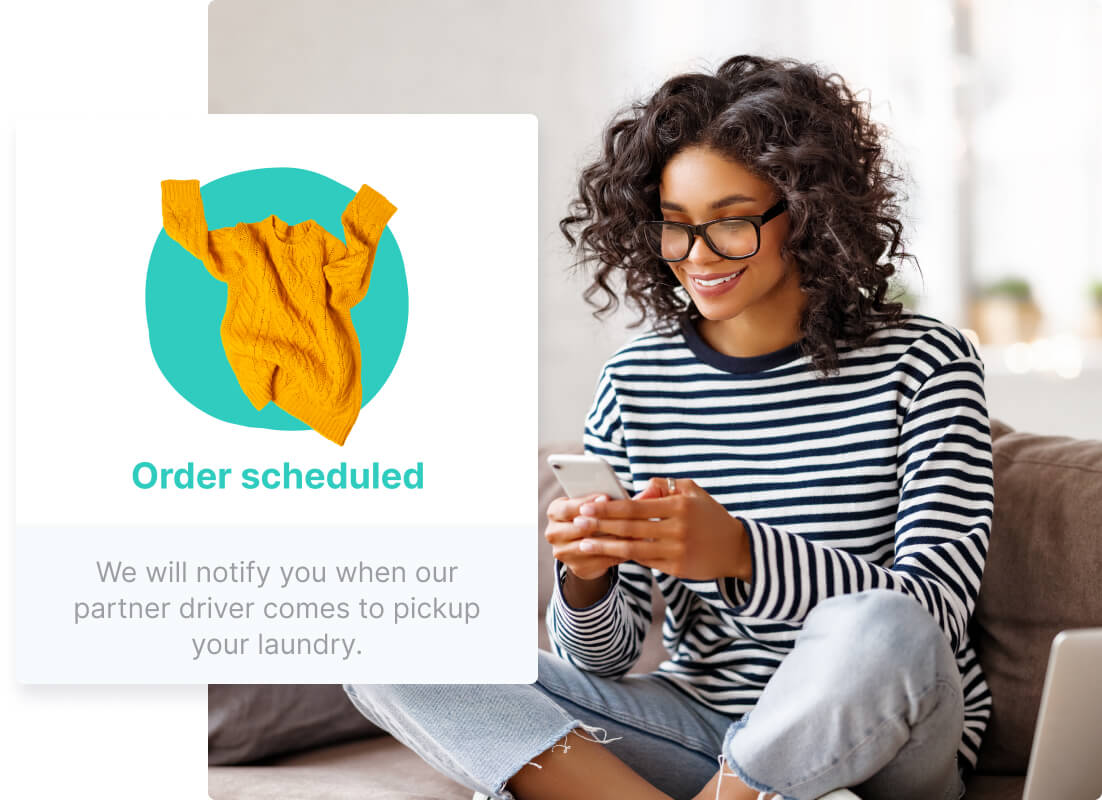 ---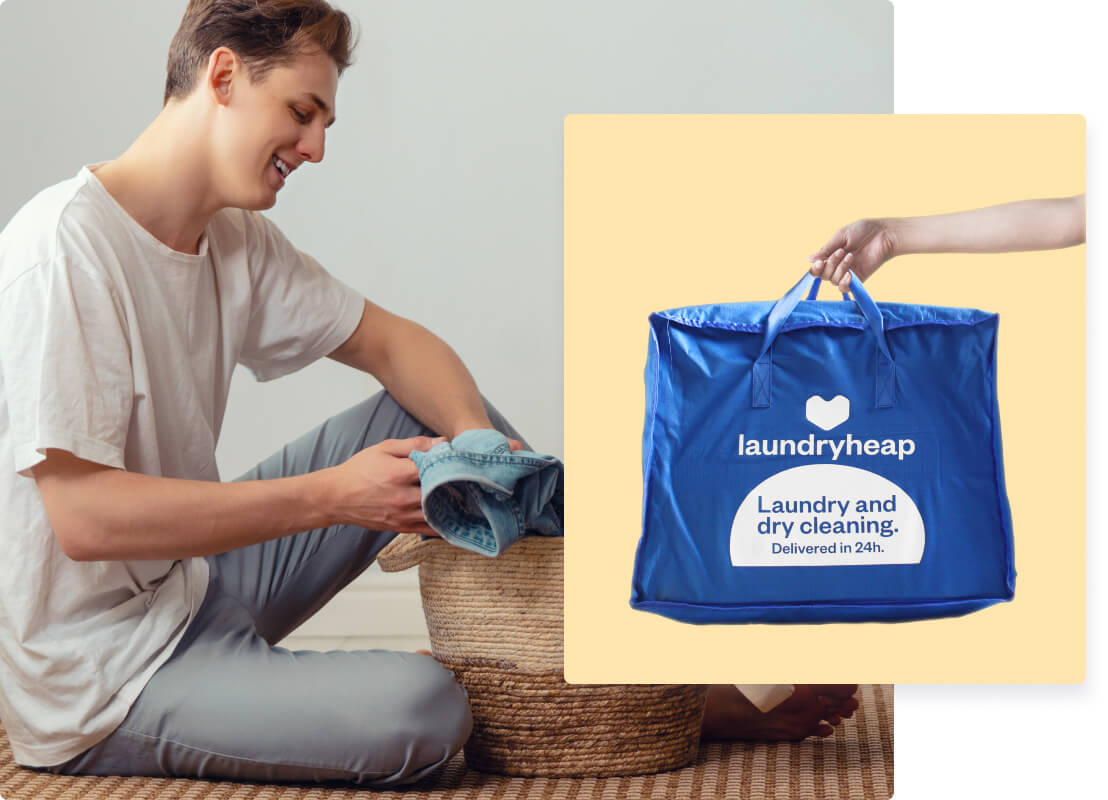 QUICK & EASY
2. Pack your laundry.
Pack your items in a disposable bag. Use one bag per service. Our driver will transfer them to reusable Laundryheap bags which you can keep for your next order.
Pack one bag per service
No need to count or weigh your items
---
transparent
3. Wait for our driver
You'll receive a notification when our driver is nearby. They will collect your bags and take them to your local cleaning facility.
Regular order updates
Live driver tracking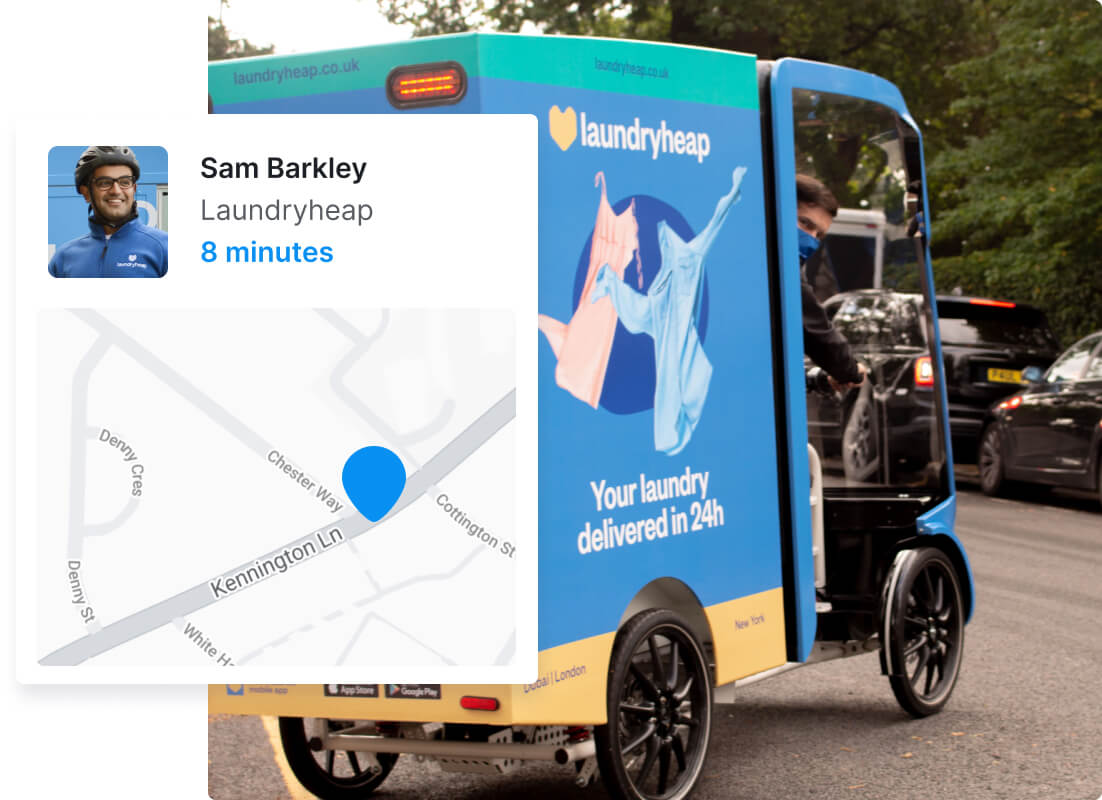 ---
CONVENIENT
4. Relax while we take care of your laundry
Your local partner facility will clean your items with utmost care. Our driver will then deliver them back to you whenever you like. You're in full control of your delivery and can always reschedule if not at home.
24h turnaround time
Real-time order status
Easy to reschedule
Get laundry and dry cleaning delivered to your doorstep in 24h.
Free same-day collection
Our driver picks up your dry cleaning in the same day. No additional fees.
Delivery in less than 24 hours
We collect, clean and deliver your laundry and dry cleaning in 24 hours.
Standard wash for just $32.85
Per 15lbs - 30° machine wash and tumble dry.