Very solid service, clothes were returned well laundered and on time. Will definitely be using again - very convenient.
Common washing procedures
Deep stain removal
Regular cleaning
Spring cleaning
Move out/in cleaning
Removing unfriendly odors
Soda removal
Chewing gum removal
Dust removal
Coffee removal
Blood removal
Ink removal
Crayon removal
Chocolate removal
Average costs for our other dry cleaning services in Washington D. C.
Shirts & Tops
---
from
$3.19
per item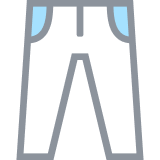 Suits & Trousers
---
from
$19.00
per item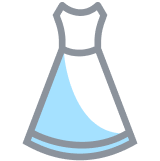 Dresses & Skirts
---
from
$18.79
per item
Accessories & Homewear
---
from
$6.00
per item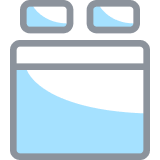 Home items
---
from
$17.50
per item
Bottoms
---
from
$8.00
per item
Outerwear
---
from
$16.00
per item
Our process for washing in Washington D. C.
Step 1
You tell us when to collect your items that need washing
We might be able to collect it as soon as in 30 minutes - Check availability
Step 2
We look for stains and start manual stain removal
Step 3
We verify if the stains are in the process of being removed
Step 4
We wash the clothes with our special mix detergent
Step 5
We check again for the stains
Step 6
We start the drying, folding and ironing process
Step 7
We deliver your washed items on a day/time of your convenience
How to request washing service
Request your clothes to be picked up
Ideally signaling the stains
We collect and clean your clothes
Following highest standard process
We deliver your clothes
Stainless and like new
Free same-day collection
Our driver picks up your dry cleaning in the same day. No additional fees.
Delivery in less than 24 hours
We collect, clean and deliver your laundry and dry cleaning in 24 hours.
Standard wash for just $26.25
15 lb of laundry - 90° machine wash and tumble dry.

FAQ - Common questions about washing
Do you wash my clothes together with other people's clothes?
Absolutely not. Each order is washed separately so no need to worry about that. Your clothes are safe with us!
Where do you clean my clothes?
After your items are collected by our driver, they are taken to one of our partner facilities. Each order is processed separately - Laundry orders are weighed and cleaned, while all other services are individually itemised and processed. We have partnered only with high-quality cleaners to ensure your items are treated with the utmost care.
Laundry best practices
When providing your laundry to Laundryheap, it is important to follow the best practices below:
1) Check the care labels of the items and make sure they can be laundered and tumble dried. 'Dry clean only' items, or items that are meant to be hand washed or hang dried should not be provided mixed with your laundry. Laundryheap will not be liable for items sent in for the wrong service.
2) Please remove all items from your pockets prior to your Laundryheap collection. Pens, make-up and other similar items can cause loads of laundry to be damaged. Although we always try to spot these items prior to the cleaning, on some occasions they can be missed. If this occurs, Laundryheap will not be liable for any damage caused as a result.
3) Make sure you add / check your care preferences while booking and confirm with us via live chat that we can cater them.
4) Place all your delicate items in a special delicate washing bag and request a gentle wash for best cleaning results and to avoid damage.
Areas where we're popular
See more areas
---