Very solid service, clothes were returned well laundered and on time. Will definitely be using again - very convenient.
Common shirt cleaning and other procedures
Deep stain removal
Regular cleaning
Spring cleaning
Move out/in cleaning
Removing unfriendly odors
Soda removal
Chewing gum removal
Dust removal
Coffee removal
Blood removal
Ink removal
Crayon removal
Chocolate removal
Average costs for our other dry cleaning services in Austin
Shirts & Tops
---
from
$3.19
per item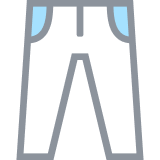 Suits & Trousers
---
from
$19.00
per item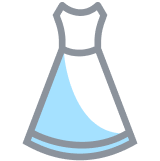 Dresses & Skirts
---
from
$18.79
per item
Accessories & Homewear
---
from
$6.00
per item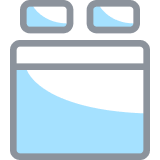 Home items
---
from
$17.50
per item
Bottoms
---
from
$8.00
per item
Outerwear
---
from
$16.00
per item
Our processes for shirt cleaning and other services in Austin
Step 1
You tell us when to collect your shirts and other items.
We might be able to collect it as soon as in 30 minutes - Check availability
Step 2
We look for stains and start manual stain removal
Step 3
We verify if the stains are in the process of being removed
Step 4
We wash the clothes with our special mix detergent
Step 5
We check again for the stains
Step 6
We start the drying, folding and ironing process
Step 7
We deliver your shirts and other items on a day/time of your convenience
How to request the shirt cleaning service
Request your clothes to be picked up
Ideally signaling the stains
We collect and clean your clothes
Following highest standard process
We deliver your clothes
Stainless and like new
Free same-day collection
Our driver picks up your dry cleaning in the same day. No additional fees.
Delivery in less than 24 hours
We collect, clean and deliver your laundry and dry cleaning in 24 hours.
Standard wash for just $26.25
15 lb of laundry - 90° machine wash and tumble dry.

FAQ - Common questions about shirt cleaning
What is difference between a women's shirt and a men's shirt?
There are many differences between a women and a men's shirt, starting with the way they are made. Men shirts go through a strong process meant to remove grease and body oils. Also, they are placed onto a shirt buck and they are pressed flat between 2 large metal plates. This presses the cotton with extreme heat - the buck is made only for men sized shirts, which is also why the price is lower. On the other side, women shirts usually have different cuts, having curves instead of being straight as the men's ones. This stops the facilities from using the same machinery for processing. Furthermore, almost always, the care labels of blouses will recommend a cold water wash due to the textiles and factory finishes - they are not made to last in a hot commercial laundry as men's shirts do. On top, most of the times, women's shirts also require a hand finishing.
Do you wash my clothes together with other people's clothes?
Absolutely not. Each order is washed separately so no need to worry about that. Your clothes are safe with us!
What is the turnaround time?
You will be happy to know that last month we have delivered 98.7% of all standard laundry and dry-cleaning within 24 hours. We will always do our best to let you know in time if you included items that require a longer time to process, or if there are any delivery changes in your order.
Areas where we're popular
See more areas
---