Areas we serve within Seattle for Duvet cleaning
See more areas
How to request duvet cleaning service in Seattle
Request your clothes to be picked up
Ideally signaling the stains
We collect and clean your clothes
Following highest standard process
We deliver your clothes
Stainless and like new
Free same-day collection
Our driver picks up your dry cleaning in the same day. No additional fees.
Delivery in less than 24 hours
We collect, clean and deliver your laundry and dry cleaning in 24 hours.
Standard wash for just $26.25
15 lb of laundry - 90° machine wash and tumble dry.
Our process for duvet cleaning in Seattle
Step 1
You tell us when to collect your duvet
We might be able to collect it as soon as in 30 minutes - Check availability
Step 2
We look for stains and start manual stain removal
Step 3
We verify if the stains are in the process of being removed
Step 4
We wash the clothes with our special mix detergent
Step 5
We check again for the stains
Step 6
We start the drying, folding and ironing process
Step 7
We deliver the duvet on a day/time of your convenience
Average costs for our other dry cleaning services in Seattle
Shirts & Tops
---
from
$3.19
per item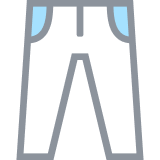 Suits & Trousers
---
from
$19.00
per item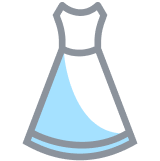 Dresses & Skirts
---
from
$18.79
per item
Accessories & Homewear
---
from
$6.00
per item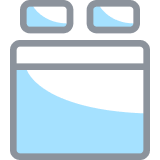 Home items
---
from
$17.50
per item
Bottoms
---
from
$8.00
per item
Outerwear
---
from
$16.00
per item
Our dry cleaning services in Seattle
FAQ - Dry Cleaning
What is dry cleaning?
Dry cleaning is a cleaning process that uses non-aqueous chemicals to clean fabrics and garments, instead of water. This process is the best choice for removing dirt and odours without risking damage to delicate fabrics. Please double check your clothing care labels before opting for this service.
What types of items can be dry cleaned?
Any items made of natural fibers should benefit from a dry cleaning service, but you should check the care label of the items to make sure they are suitable for this. Even if dry cleaning is usually a safe option for most of the garments, not all items will react well to this cleaning process.
Common colour changes in dry cleaning
1. A dye that is soluble in dry cleaning may fade during care. If two or more dyes have been used and only one is soluble, there is a good possibility of a dramatic color change. For example, if a yellow dye component of a green garment were to break down, you could be left with a blue garment. There is no way of knowing this in advance.
2. Fading may occur in household items such as bedspreads and curtains/draperies. Often the fading may not be noticeable until the item is compared with a matching item. We recommend that all matching items be dry cleaned or laundered at the same time to ensure color uniformity.
3. Most dyes eventually fade with exposure to sun or artificial light. Color failure may occur rapidly on exposed areas of garments such as shoulders, collars, and sleeves. Particularly sensitive are blue, green, and lavender dyes, especially those used on silk or wool fabrics.
---