Are you in student accommodation and need laundry services?
Try our contactless laundry service with free delivery in 24 hrs. Excellent solution for those in self-isolation.

Use code STDNT7 for a 7% discount
Schedule a collection now
Order laundry cleaning in under 5 minutes!
Laundryheap is rated Excellent by customers in categories Dry Cleaner, Laundry Service and Laundrette.
How it works?
We collect, clean and deliver your laundry and dry cleaning in 24 hours.
Schedule a collection
Easily choose collection & delivery times at your convenience, including late evenings and weekends.
A driver arrives
Our drivers bring your items to our cleaning partners, where we take utmost care to ensure great results.
Get clean laundry
Your clothes are back with you 24 hours later - all clean and ready for action. Contactless delivery available.
Our promise
We are working hard to earn your trust!
100% Happiness Guarantee
If you're not completely satisfied with the wash or dry cleaning, we will re-process your clothes for free!
It's fast!
We pickup, wash, & deliver in less than 24 hours.
Cleaner & Greener
We work with the environment in mind. No harsh chemicals.
High quality
We work hard to make sure that the clothes you get back are spotless and ready for action.

"First class service! My first time using Laundryheap was during the Covid-19 lock down, I have to say both guys who collected and delivered were so very nice. I was kept up to date with collection and delivery times to within minutes of expected arrival. Whoever is on Customer Service for this company cannot be faulted at all - superb! I will definitely be a returning customer. "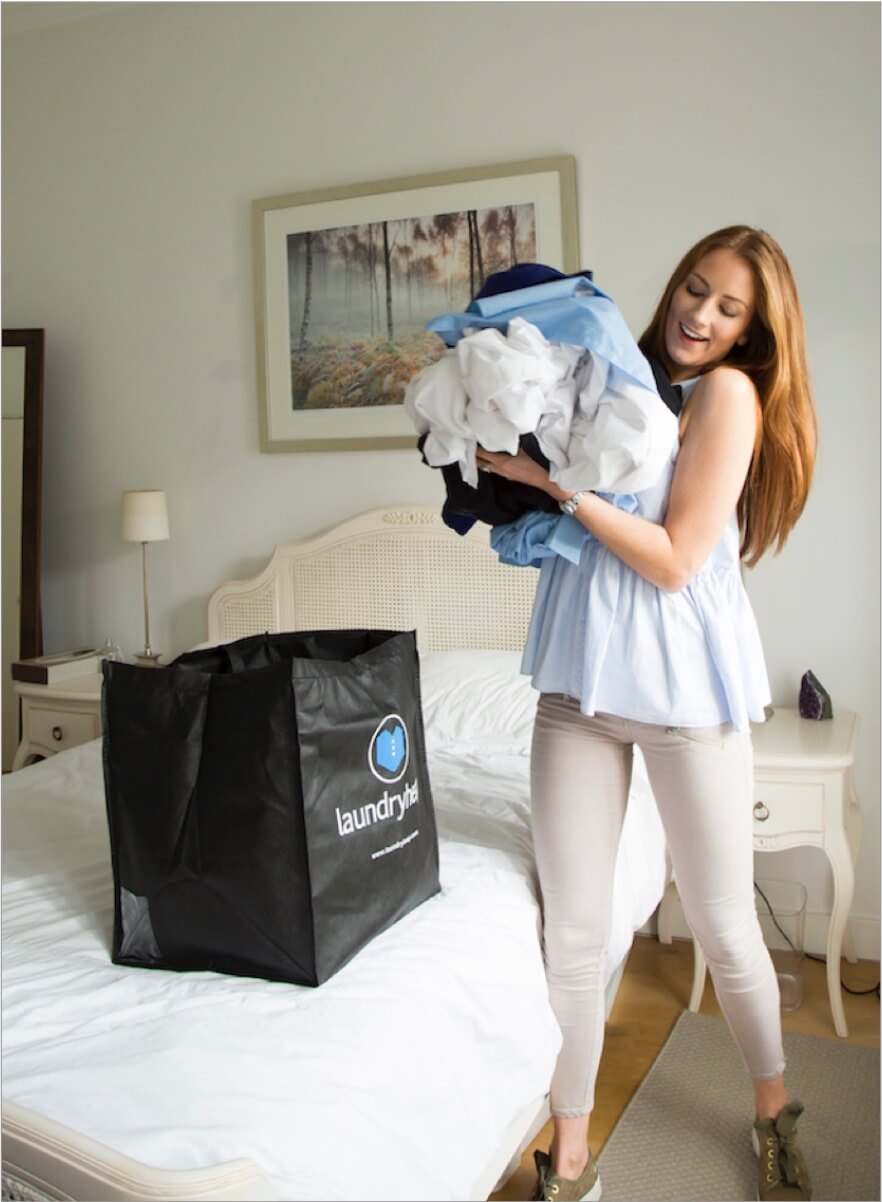 Do you have questions?
We have answers to them!
Do you wash my clothes together with other people's clothes?
Absolutely not. Each order is washed separately so no need to worry about that. Your clothes are safe with us!
Where do you clean my clothes?
After your items are collected by our driver, they are taken to one of our partner facilities. We have partnered only with high-quality cleaners to ensure your items are treated with the utmost care.
What is the turnaround time?
You will be happy to know that last month we have delivered 98.7% of all standard laundry and dry-cleaning within 24 hours.
Ready to start?
Enter your postcode and schedule a collection.